I have been wanting to do this video for a very long time. I love researching and keeping up to date with all the newest Bigfoot sightings, but every now and then I will come across some pretty shocking stories about people being abducted by Bigfoot, and some of these claims are extremely interesting.
Albert Ostman: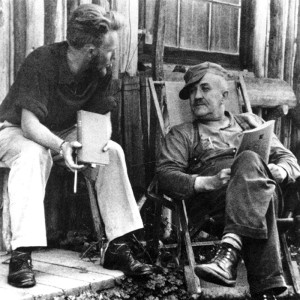 One of the most famous cases comes from a Canadian prospector in 1924. It all started when a man named Albert Ostman went deep into the Canadian wilderness looking for a lost gold mine. One night when Albert was sleeping in his campsite he was awakened by something picking him up, at first he thought it was a snow slide, but then he felt like he was on the back of a horse. Albert was terrified as he now knew that he was being kidnapped. Albert was trapped in his sleeping bag so he couldn't see anything but he was hearing some very strange chatter like noises.
After a couple of hours the abductor finally dropped Albert and he was finally able to poke his head out of his sleeping bag. Then Albert came face to face with a family of very tall hairy humanoids. Now Albert claims he was living with these creatures for 6 days, he was terrified but once he realized that these creatures were not trying to hurt him his fear subsided, but he was still to afraid to try to escape.
But on the 6th day he had enough and he fired his rifle in the sky and made a run for it and he was able to get away. Now Albert didn't come forward until 1957 and when he did his story got very famous. He was under a microscope for years and journalist went to extreme's to try to catch him in a lie, but they never did. Now a lot of people believe still to this very day that Albert was telling the truth, even some of the journalist that were trying to prove he was nothing more than a liar in the end actually ended up believing him. Making this a very famous bigfoot abduction case.
Serphine Long:
Another very famous Bigfoot abduction happened in 1871 in British Columbia. A young 17 year old female named Serphine Long was taken to a cave by a Sasquatch within Morris Mountain. And she lived with a group of Bigfoot's for about a year, but it was mainly the large male of the group that wouldn't let her leave. But serphine constantly begged her kidnapper to let her go and about a year later her abductor picked her up and dropped her off around the same area were she was taken. When she was finally found by her people she was close to death and that night she gave birth to a very badly deformed baby. But she did not tell anyone that she was kidnapped by a Bigfoot, well at least not until 1929.
The Trapper:
Then again in 1928 in British Columbia a Native American trapper claimed that he got abducted by a Bigfoot. Now just like Albert he was abducted while sleeping. He claims that he was carried for about 3 miles by a very large creature and when he was finally freed and dropped to the ground he found himself surrounded by at least 20 of these creatures. The trapper thought that these huge hairy humanoids were going to eat him as he saw a lot of bones on the ground. These creatures were poking this man and they were very confused by his clothes. After a while this group of Bigfoot's started to get unamused and they left him alone. The trapper knew that this was his chance to get away and he ran as fast as he could. Now this abduction happened only 5 years after Albert's and in a very similar fashion. And remember Albert didn't tell anybody about his abduction until 1957 making this another very interesting Bigfoot abduction case.
The China Abduction:
What's pretty shocking about these stories is they all come from Canada and from about the same time period. But of course Canada is not the only location where these abduction take place. In 1957 in a remote village in China a man heard his daughter screaming, the daughter was tending to the cattle when out of nowhere a huge 8 foot plus hairy humanoid picked her up and tried to kidnap her. The father ran as fast as he could as he knew his daughter was in trouble. Now the father couldn't believe what he was looking at, but he didn't have time to be afraid as he was watching his daughter being carried away by this huge beast. So he grabbed a stick and started to hit this creature. And it worked as the Sasquatch dropped his daughter and started to run away, but as it was fleeing it got stuck in some very thick mud and every man, women and child within this village started to beat this creature, and they ended up beating it to death. Now if this story is true it makes me very sad, but it was trying to kidnap a young women
The Russian Alma Encounter:
In the late 19th century a man was hunting in the Russian wilderness when he stumbled upon a very refreshing crystal clear river. The man was very hot so he decided to get naked and got for a little swim. While he was swimming he felt something touch his shoulder. When he turned around he saw a very strange creature. It looked like something in between a woman and a monkey. Now this man was terrified and he started to swim like crazy back to the river bank. This creature was swimming right next to him, she just couldn't stop touching him. Once this man got out of the water he tried to lose it in the woods, but she was right behind him and she was making some very strange noises.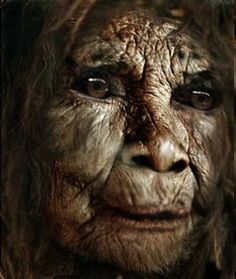 Then this man saw a boy and this boy had a whip in his hand and when this creature got close enough he started to hit it. And it ran away crying and yelling in pain. Now the man was very thankful and the young boy told him that he had encountered this creature several times before, he never left the house without his whip.
Now when this man got back into town they told him that he came face to face with the crazy women that lived in the woods. The towns people believed that she was a human, but because of her appearance and the way she acted they just thought that she was crazy. But we all know today that no matter how crazy a person is there not going to grow very thick hair all over there body's and because of the fact that the man knew right away that this was not a human make this a very famous Russian Bigfoot encounter.
Now there are also a lot of alleged Bigfoot abductions cases still going on today, and the book missing 411 has a lot of very interesting cases were people have just vanished right into thin air while camping or visiting the forests. And some truly believe that Bigfoot is responsible. And others believe that it could be the work of very large unknown birds. And I covered some of these cases in one of my previous video's but whatever the truth maybe something very sinister is kidnapping these people. There was a case that happened not to long ago that probably was foul play but it is very interesting. Now I don't want to say the actual names out of respect to the family but a 17 year old female and a 43 year old male were good friends and they were obsessed with the Bigfoot phenomena so one day they decided to go to the mountains and look for it. And the young women was never seen again. The man told the police that they actually found Bigfoot and it kidnapped this young girl. Now of course no one believed him but he was never charged as they couldn't find any evidence, the girl just vanished. Now like I said before this is probably foul play but why the heck would a 43 year old man make up a story like that, making a lot of Bigfoot believers wonder if this man is telling the truth.
Now before I go I would like to talk about gigantopithecus. Gigantopithecus is a real species and it is believed to have gone extinct about 100,000 years ago. This massive ape would grow to about 10 feet tall and so far we know that it did live in China, India and Vietnam. Now it is believed that us Homo sapiens never encountered this ape as we didn't migrate out of Africa until about 60,000 years ago. But new finds suggest that we might have migrated out of Africa about 130,000 years ago. Making it very possible that our ancient ancestors did come face to face with these huge apes. Now during that time when Gigantopithecus was believed to have gone extinct there was a great climate change, their food was disappearing and they were just to big to survive this new world.
And also with this new information we to might have also played a role in their extinction. Now with all these Bigfoot sightings and encounters that happen each and every year it does make me wonder, did this legendary creature survive, is it still alive, did it evolve. Did it cross the Bering Strait land bridge straight into north America. Even the united states government acknowledged this creature existence in the 1975 publication of the Washington environmental atlas, this atlas also stated that the FBI had hair samples of Bigfoot. Of course the United States government denied this not to long after the publication but this Only made more and more people believed in this legendary creature. Now throughout the century's there has been thousands of sightings of an unknown, very tall, ape like creature throughout the world making me believe that they just might exist
Until next time this is paranormal junkie, make sure to hit that subscribe button and stay tuned!