Evil Entity Shuts Down A School In Malaysia:
A couple of weeks ago students in Malaysia started to see a black ghostly figure roaming the halls within their school. The students started to tell their teachers but no one believed them. But day after day more and more students started to encounter this entity and some of these students even had to be sent home as they started to become really sick or they started to act very strange. Then one of the students actually caught this entity or whatever it was on camera. Now the teachers and the principle were getting very concerned and they wanted to get to the bottom of this so they started to patrol the halls to see what or who was causing this.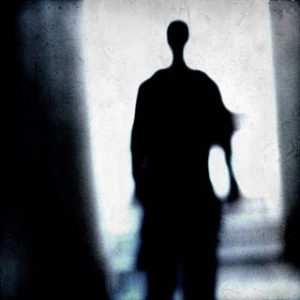 And even some of these teachers saw this entity and it scared them to death. Now the principle had no choice he shut the school down. Now most of the adults at the time believed that this was just a very a clever hoax but some of the teachers disagreed. One of the teachers told reporters that he was holding one of the students in his arms after this student encountered this entity. Then all a sudden the teacher felt extraordinarily heavy and all throughout the day he felt like someone or something was holding onto the left side of his body and this really scared him and he started to prey.
Now the principle decided to call all the Islamic religious leaders within the area in hopes that they would come and cleanse the school, and they agreed. Now while they were cleansing the school the reporters outside started to hear very loud screaming making them wonder what the heck was going on in there. But once the cleansing was done the school was reopened and as of today there has been no more sightings of this entity. The Islamic religious leaders said that there was in fact an evil being haunting the school and one of them called it a female vampire. Which is not uncommon for that region.
The Women In Black Sightings Of Rhinebeck New York:
In 1893 the Sunday herald newspaper told some very disturbing tales about encounters with a women in black in Rhinebeck, New York. According to the article a very mysterious woman dressed in all black was causing a lot of fear and a lot of panic in and around Rhinebeck. The article stated that good people within this region had come face to face with a creature that would glide through the air with its arms stretched out while making a very creepy hissing noise. She was described as being extremely thin and extremely tall, she did not look like a normal living human being. The first encounter with this strange women happened to a man named John Judson. John was walking home after a hard day's work when he saw what he described as a very tall black object on the side of the road standing perfectly still. Now this object didn't move or approach him in any way but the mere sight of this tall black mass scared him so much that he ran home as fast as he could. John felt that there was something just not right about what he saw.
And the next day John told everybody but they just laughed at him as they thought he was making up tall tales or he was just really drunk and he was seeing things. Then the very next day a very well respected business man named David had an encounter of his own. David was traveling down a very dark country road on night when he saw a tall person that was dressed in all black.  He felt that this person might have been in trouble or needed some sort of assistance. So he walked up to him to see if he was OK. Then he realized that this wasn't a man at all this was a women and when he got close enough this women started to hiss and glide towards him. David couldn't believe what he was seeing and he took off as fast as he could to the police station to let them know that there was a crazy women on the loose.
Now the police were determined to get to the bottom of this as there had been other reports of this women in black coming in over the last couple of days. And the police vowed to capture her. Now the next to see this creature was Thomas Sincalre. He saw the women one night gliding in the middle of the road with her head bent down and her arms locked behind her back. Thomas took one look at this creature and he realized that this couldn't have been a human being, but what it was, was anyone's guess. One of the most famous of these sightings came from the local blacksmith. He told the police that he saw a tall dark shadowy figure standing on the side of the road one night close to his home. And he knew right away that this had to have been the women that everybody was talking about. So he got out his pistol and he shot it three times. But the bullets seemed to go right through her but the gun fire did scare it as it fled back into darkness of the forest. Now over the next couple of days mass hysteria kicked in and there were a lot more sightings of the women in black. Now some believed that this was simply a mentally ill women who had escaped an insane asylum and others believe that this entity was something supernatural. Now over the years there has been more sightings of the women in black but nothing like the mass sighting of 1893.
The Devils Footprints:
In 1855 the townsfolk of southern Devon England noticed some very strange tracks in the snow in the early morning after a snow storm. The early rises were the first to find these strange hoof shaped prints in the snow and they couldn't believe what they were observing, they were just so bizarre. Soon everybody from the town was informed about these strange tracks and they started to follow them hopping that it would lead them to the animal in question. Now these tracks continued in a near perfect straight line, if a house was in the way the tracks would be on the roof. In one case the tracks stopped in front of a 14 foot wall, but to their surprise the tracks just reappeared on the other side. It's as if whatever this was able to jump it or go right through the wall. Then the tracks stopped at a river and yet again they reappeared on the other side.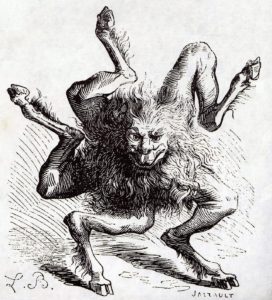 Making the people believe that this creature was able to walk on water as no animal would have been able to penetrate that part of the river, especially on a freezing cold night. Now these tracks went on for hundreds of miles and they got very famous very fast and everybody came flocking to see them. Scientist and naturalist were determined to get to the bottom of this, but they never could. Now whatever made this tracks seemed to have hooves and it must have walked upright.
Now since the greatest scientific minds of that time could not determine what caused this the people were really scared and they came to the conclusion that the devil must have made them and the churches were packed. But not everybody believed that this was the work of the devil. Some believed that these tracks were caused by an escaped kangaroo. Other believed that badgers were to blame. But in the end none of these theory's added up as no known animal could have made these tracks. Now thorough out the world there are very similar cases being reported to this very day making scientist believe that this event did happen but it was caused by some sort of unknown natural phenomena that occurs during a thunderstorm.
Taxi Drivers Pick Up Ghost:
Now I come across a lot of very creepy ghost sightings but what happened after Japan's 20011 tsunami might just take the cake. A student in Japan looking for proof of life after death decided to interview dozens of taxi cab drivers after hearing some very disturbing tales. Now the 2011 tsunami that happened in Japan was responsible for thousands of deaths and not to long after this tragic incident people started to come face to face with ghosts, especially taxi cab drivers. One driver said that he picked up a young man in his early 20's and he asked the young man where he would like to go and when they arrived to his destination this man was no longer there, he just vanished. Another driver told the Japanese student that he had just recently picked up a young women and she told him that she wanted to go to an area that was now deserted.
So the driver told her that this area was no longer accessible at this time then she asked him if she was dead the driver was shocked and when he tuned around to look at her she was gone. Now a lot more taxi cab drivers have came forward and their stories are extremely similar to these were the passengers just seem to disappear and a lot of these drivers were very angry because they had to pay out of their own pocket. Now also after the 2004 Indian Ocean tsunami taxi cab drivers through out that region also had very strange encounters were the passengers would just vanish. Making us wonder are spirit's or ghosts drawn to taxi cabs. The Japanese student who stumbled upon these stories believes that they are and they might see it as an opportunity to cross over kind of like a bridge between worlds. Now whatever the case maybe I just hope that this spirits can find a way to rest in peace.
Until next time this is Paranormal Junkie! Make sure to hit that subscribe button and stay tuned!