The epic pantry door ghost footage. This is an old one, but a great one. Since we are a new paranormal website we will from time to time upload some of the older video's, photo's and stories that blew our mind when we first watched it.
Just in case you have never seen it before. We here at paranormal junkie want to post all the best evidence of the paranormal.
In this spine chilling ghost story the owner of a new home started to hear very strange noises in his house at night. After a couple of weeks he started to think his house might be haunted, these noises were not your average creeks, bangs and cracks.
So he decided he needed to investigate. After a couple of very late nights he realized that these strange noises were coming from his pantry. He was determined to get to the bottom of this, he needed to know what or who was making these strange sounds.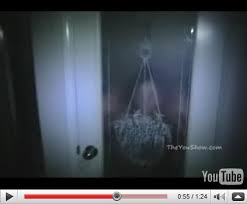 So he blew the dust off his video camera and started recording the pantry door at night. A couple of weeks later there was still no evidence of what was making all these strange noises. He started to think it was all in his head.
Then one morning he got up, got his coffee ready and started to watch the previous nights footage. What he caught scared him to death, the pantry door opened all by itself. All his fears came true, he just knew after watching that footage that his house was indeed haunted.
Slowly he started to get more and more evidence and realized that his house was haunted by a little girl. Then he made contact! The video below is one of my all time favorite ghost video's, a lot of people say this is a hoax. But whatever the case maybe I find it very entertaining and disturbing. He has a couple of videos on you tube showing his evidence, below I posted my all time favorite one.