Ever since the beginning of time we have always wondered if there is life after death, life beyond the grave. The stories that I am about to share with you today are considered by many to be some of the best proof that we do live on. Sometimes, when a loved one dies they reach out to us to let us know that they are ok, and this usually happens if that person died very unexpectedly.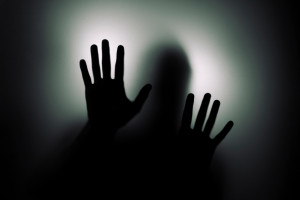 But when a person is murdered and the killer roams free the dead will do whatever they can to let their loved ones know exactly what happened to them. And this is what we are going to talk about today, some of the best documented cases where the dead have seemed to rise right out of there graves to contact the living. These spirits will not rest until the world knows who it was that committed these unspeakable crimes.
Teresita Basa:
February 21st, 1977 a Filipino nurse named Teresita Basa was tragically stabbed to death in her apartment, she lived in Evanston, Illinois. Forensic evidence suggested that Basa let a man into her apartment. And this man choked her, then stripped her, then started to stab her between the ribs multiple times. The force of these stab wounds was so strong that the knife went completely through her body. Then the murderer put a mattress over Basa's corpse and set it on fire hoping to hide the evidence.
A couple of days after the murder one of Basa's co workers at the Edgewater hospital told a fellow co worker that Basa must be turning over in her grave, it's to bad that she can't just rise from the dead and tell the police who committed this unspeakable crime. One of Basa's friends Remy Chua said that Basa could contact me in a dream and tell me, I am not afraid.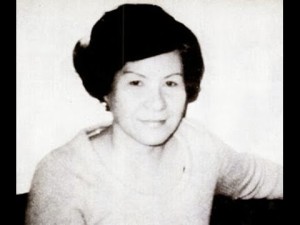 later that same day Remy Chua was taking a nap in the locker room after a very long shift. When she woke up she saw Basa standing right in front of her. Remy started screaming her head off and she ran away as fast as she could. After this bizarre paranormal encounter Remy started having very vivid dreams about Basa's murder. Remy was convinced that these were not dreams, these were actual events that she was seeing.
After weeks of these visions she knew everything about Basa's death, but she was too afraid to go to the police. Then one night Remy heard Basa's voice, and Basa told her to call the police. Even Remy's husband who was lying next to her at the time heard this voice, but they both were to afraid and they decided to do nothing.
After this spine chilling incident Remy stopped having these dreams and she hoped that finally this whole nightmare was over. But it wasn't, a couple of weeks later Basa's spirit returned and told Remy the murders name, Alien. Finally, Remy decided that this was never going to stop until the murderer was in jail. So Remy went to the police and told them everything. The police thought that this women was crazy. But thankfully the police did check up on this.
The police went to go talk to the alleged suspect, but they just didn't have any actual, real evidence. But when the police talked to the suspects girlfriend they finally got a lead, a lead that came from beyond the grave. In Remy's dream she saw the murdered take Basa's jewelry, and Remy told the police that Alien, the murderer took Basa's jewelry. When the police questioned Aliens girlfriend they asked her if Alien had given her any jewelry recently, the girlfriend said yes and she showed the police a beautiful antique ring. After seeing this ring the cops called Basa's family to see if they could identify this ring.
The family told the police that this was indeed Basa's ring. Now the police had the evidence they needed and they raided Aliens house. During the raid the police found more Of Basa's jewelry, so the cops took Allen in for questioning. And Alien eventually confessed to the murder. Making this case some great proof of life beyond the grave, as there was just no way Remy Chua could know these things.
Elva Zona Heaster:
January, 1897 a blacksmith sent his neighbor's young boy to see if Elva Heaster who was pregnant at the time needed anything from the store. When the boy walked into the house he found Elva's dead body lying on the floor. The boy ran to his mother and told her that Elva was dead. The corner official stated that the cause of death was everlasting faint, then the corner changed it to complications from pregnancy. A couple of weeks later Elva's mother started having very bizarre and very vivid dreams.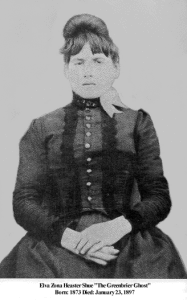 She said that her daughter started appearing to her in her dreams. Elva's mother said that her daughter told her from beyond the grave that her husband Shue had started becoming very abusive towards her. One night he was so angry at Elva because she didn't cook him any any meat for dinner. In a fit of rage he started to choke Elva, he was choking her with so much force that he broke her neck.
Elva's mother knew that her daughter was communicating with her from beyond the grave and she went to the local prosecutor. She spent the whole afternoon at his office trying to get the prosecutor to reopen the case. Elva's mother was so persistent and convincing that the prosecutor had no choice, he re opened the case. Elva's mother told the prosecutor that Shue broke her daughters neck in a fit of rage. So Preston, the prosecutor demanded a complete autopsy on Elva's corpse. A few days later the body was exhumed despite Shue's objections and after carefully examining the body they found out that Elva's mother was right, Elva Heaster died by a broking neck.
It was clear that Elva's death was not natural, but there was still no real evidence pointing to Shue. But Shue had been acting very strange after Elva's death. After a very large investigation the investigators uncovered that Shue was married twice before. One of Shue's previous wife's also mysteriously died, and Shue's other ex told the investigators that Shue use to beat her. She got a divorce as she knew that Shue would eventually kill her if she stayed with him.
After hearing of this the prosecutor and the investigation team suspected that Shue did in fact kill his wife, and a trial began. After the end of a very long trial the jury had no doubts, Shue was convicted of murder and sentenced to life in prison. Now If it wasn't for Elva's mother's dreams nobody would never have uncovered that Shue was a murderer and he probably would have killed again.
The Red Barn Murder:
The Red Barn Murder is one of the most famous cases in regards to the dead communicating with the living. This tragic story begins in Suffolk England in 1827. A young woman named Maria Marten was shot dead by her lover William Corder. The two had arranged to meet at the red barn. And Maria was never heard from again. The killer William Corder would send messages to Maria's family telling them that she was in good health and they were both very happy.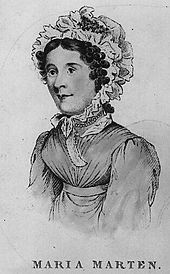 But Maria's family knew something was wrong, they suspected the worst. And that's when Maria contacted her step mother in her dreams. Maria told her step mother that William murdered her and that her body was in the red barn buried in a sack in one of the grain storage bins. Maria's step mother convinced her husband to go to the red barn and dig in the grain storage bins. He did as his wife instructed and he fell to the ground crying as he did find his daughters remains.
William Corder was found guilty on August 11, 1828. He was taken to the gallows and hung for his crimes. Before Williams walked the gallows he finally confused to murdering Maria, as William wanted a clean slate before he died. Now this is one of the best documented cases of the dead communicating with the living as there is just no way maria's step mother could know the exact location of Maria's body.
Until next time this is paranormal junkie, make sure to hit that subscribe button and stay tuned!