August 22, 1974, Culver City California. A man named Dr. Barry Taff was sent to investigate some alleged paranormal phenomena. Dr. Taff has been on hundreds of investigations and he thought that this was going to be a very simple open and shut case, as most of his investigations into the paranormal are. A women named Doris Bither asked Dr. Taff for his help a couple of weeks earlier, and Dr. Taff Agreed.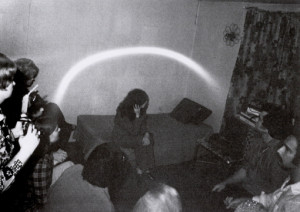 Dr. Taff and his associate Kerry Gaynor did not expect this to be one of the biggest cases in paranormal history. When they arrived to the house they were greeted by Doris. Doris lived in a small home with her 4 children. Right away Dr. Taff couldn't believe how bad this house was, it was in shambles, it was even twice condemned by the state. The investigators also noticed very bad tension between Doris and her sons. Doris's sons where 10, 13, and 16. They also felt an overpressure type of feeling, as if their ears needed to pop.
While interviewing Doris the Investigators uncovered that Doris suffered major abuse from her parents, and she also had some very abusive boyfriends. And Doris's son's, especially the eldest seemed to possess some dark and very negative feelings towards his mother. So Doris was in very bad mental shape. She lived in a condemned house, she suffered abuse her whole life, and know her sons were starting to resent her.
According to the investigators Doris was a perfect candidate for paranormal activity. Experts say that people who are constantly surrounded by negative energy attract negative spirits, or in some cases demons. Doris claimed that these spirits would physically attack her, and some times even rape her. The investigators at the time were very skeptical of all this and thought maybe Doris was just seeking help or attention. Doris knew that Dr. Taff and Kerry Gaynor were thinking that she was just making this all up. So Doris showed them her scars and bruises.
They were shocked when Doris showed them these very brutal like bruises that she had all over her body, and even in her inner thighs. Even Doris's friends told Dr. Taff that they too had seen apparitions in her home, and they were too afraid to go inside. The children told the investigators that they saw and heard ghost on a daily basis. Doris said that these ghosts use to be Asian men. Doris told Dr. Taff and Kerry Gaynor that there were 3 entity's that constantly attacked and raped her. Two of the smaller entity's would hold her down while the taller entity would rape her.
Even Doris's older son said that he witnessed this and he tried to intervene, but he got knocked to the ground by an unseen force. The investigators were shocked, they were speechless. This was by far their most bizarre case to date. But Dr. Taff and Kerry Gaynor were professionals and they really wanted to help this family. Within the first 5 minutes of entering Doris's house they felt the negative energy, it was all around them.
The investigators wanted to get to the bottom of this so they didn't waste anytime setting up their equipment. They had all the
best high tech equipment that the 1970's could provide, they even managed to get a few other paranormal investigators to help. Not to long after all the equipment was set up they asked Doris to go to the room that had the most activity, and Doris walked straight to her bedroom. Then they told Doris to start yelling and cursing at these entity's. The investigators were trying to provoke these spirits, and it worked. Right away odd orbs started to manifest all around the room.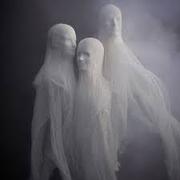 Then a very bizarre greenish like mist started to appear and swirl around Doris. The investigators could even see a mans upper torso within this green mist. One of the investigators was so terrified that he fainted. The Investigators couldn't believe what they were seeing, in all there years as paranormal researchers they had never experienced anything like this. With all the cameras that they setup the investigators thought they struck gold. Finally real undeniable proof that ghost, or demons, or whatever this was does exist.
But not one of there high tech, high speed cameras picked this up. The investigators couldn't explain it, but they did manage to capture some pretty amazing photos of orbs throughout the house. A couple of days after this spine chilling encounter the eldest son told Dr. Taff that when he played certain music such as "Black Sabbath" the activity in the house would increase. So Dr. Taff wanted to try it. Dr. Taff couldn't believe what he was witnessing. Not to long after the music started playing the room started filling up with orbs.
There were orbs flying all over the place. Over the next month in a half Dr. Taff and his colleges experienced some very intense paranormal phenomena that they just couldn't explain. But as time went by everything started to slow down, then eventually stop all together. Dr. Taff started to think that the entity's might have been afraid of them, and of what they were doing. Now it didn't take long for this haunting to get very famous do to the fact that every single member within the investigation team had a mind blowing story to tell.
And some paranormal researchers strongly believe that Doris was the cause of all this. They think that Doris had a gift and she was able to manifest this negative energy. Whatever the case maybe the haunting of Doris Bither is one of the most credible cases of ghosts, demons, or physic ability's of all time. And this picture is some great evidence that Dr. Taff and his team did in fact come face to face with these entity's.