Jake
During the 8th grade a girl named Cindy borrowed a Ouija board from a friend. Cindy has 3 older sisters, a younger brother and a younger sister. Her family is very religious so she knew she would get in big trouble if her parents found her playing with a Ouija board. Cindy convinced her 3 older sisters to stay up late with her one night and play with the Ouija board once their parents went to sleep. While playing with the Ouija board Cindy was in awe and she slowly became obsessed with it.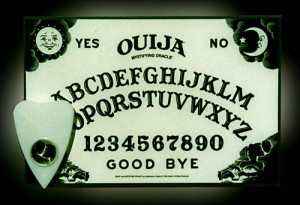 Every day after school Cindy would be all alone in her home for about an hour before her older sisters got home. All day during school all Cindy could think about was rushing home so she could play with the Ouija board. One day Cindy got what she wanted, the Ouija board made contact.
It was a very dark and rainy Monday, Cindy had a candle lit in her room with the Ouija board on her bed. She asked the question is anybody there and sat quietly staring at the Ouija board. All a sudden the Ouija board spelled out hi. Cindy couldn't believe it, she finally made contact. Oddly enough Cindy was not afraid, she was excited. She then asked who are you?
The board spelled out Jake. Cindy had a friend named Jake who died in a car accident in the fourth grade. Cindy said with excitement Jake is that really you, the pointer moved to yes. Over the next hour Cindy had a very long conversation with Jake. And every day after school Cindy would rush home and talk to her old dead friend.
As time went by Jake started to become more and more sinister, eventually Cindy realized this was not Jake. She demanded to know who she was talking to. The entity revealed itself as a demon and threatened Cindy to never tell a soul about their conversations. Cindy's family started to see a big change in Cindy's behavior.
She became very reclusive and negative. One day Cindy's older sister found Cindy sitting in the corner crawled up in a ball and talking to herself. Her family had no choice, they had to submit her to a nearby mental facility.
It took a long time for Cindy to return back to her happy, loving former self.
Whole Town Goes Mad
March 1920, police in a small southern California town arrested 7 people. These 7 people for no apparent reason just started to go completely nuts, they were running around town completely naked and screaming as if they were possessed. Over the next couple of days this madness spread like wild fire, a young girl only 15 years old was running around naked and when asked why she replied that she could communicate with spirits better when she was naked.
Even a police officer striped naked ran into a bank and started to scream hysterically. The people in this small town were terrified. The town officials called in as many specialists as they could find in hopes that they could find out what the heck was going on as more and more people were just going completely insane.
While investigating the cause of this supernatural like phenomena they discovered it all started when 7 of the town residents started to play with a Ouija board. And those were the first people to get arrested. As time went by this phenomena slowly began to stop and the town eventually returned to normal. After this bizarre incident the city government banned all Ouija boards in hopes that whatever this was would never happen again.
The Santa Clara County Jail Ouija Board Incident
This is a good one, inmates in a California jail made a Ouija board out of a scrabble board and decided to get together and have a late night Ouija board session. And these were hard core Latino gang members. During the Ouija board session these hardened criminals started to go completely insane. The warden was notified and went to go see what the heck was going on.
He could not believe what he was seeing, one of the inmates told the warden that he was possessed by the devil. The warden ran to the phone and called in a priest. The priest decided to perform an exorcism. Not to long after the exorcism the inmates returned back to their former selves. I am not sure if the exorcism cured these inmates or if it was just time. As most Ouija board victims just require time for them to get back to normal, not in all cases but most of the time according to my top secret sources.
Alexandra
This next real Ouija board story got a lot of attention. 3 Americans were visiting family in Mexico, Alexandra, her brother Sergio and their cousin Fernando were very board and they decided to play with a Ouija board. while playing with the Ouija board Alexandra started to growl and entered a very eerie trance like state. Fernando and Sergio immediately called the paramedics. When the paramedics arrived they couldn't believe what they were seeing.
They restrained Alexandra. Then Sergio and Fernando started to experience blindness, deafness and they also started to hallucinate. They were all taking to the hospital and treated with sedatives and pain killers. It took a little while but all 3 returned back to normal. This story got national attention due to the fact that someone recorded Alexandra while she was displaying this very odd behavior.
I fell very bad for Alexandra as why would someone want to record her when she was in such a state of distress. But at least in the end it warned the world what happens when you play with the Ouija.
The Possession
In 1951 A young boy's aunt always encouraged her nephew to play with the Ouija board. I don't know if the aunt was evil or she just didn't know any better. The aunt suddenly died and the young boy was very, very sad and decided to use the Ouija board in hopes he might get the chance to talk with her again.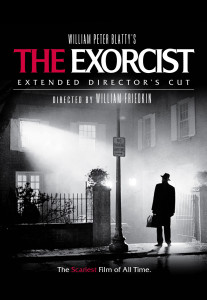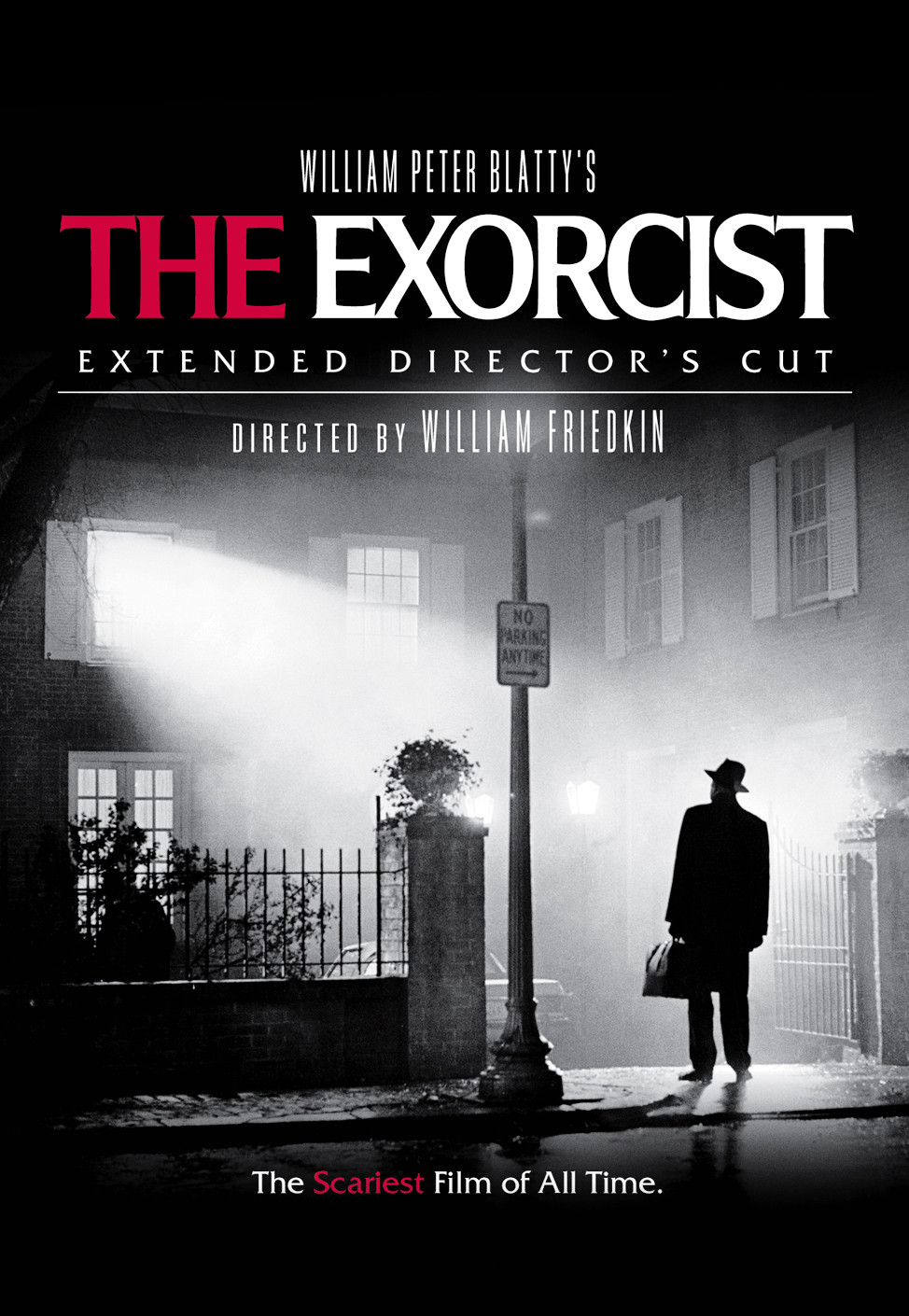 Not to long after the Ouija board experiment very strange things started to happen within the house. The family started to hear scratching on the walls than objects would just fly off the shelf's terrifying the family. Then the young boy started to get scratches all over his body. One night the young boy's parents heard their son screaming at the top of his lungs. When they ran into his room they saw his bed levitating. They say the young boy eventually got possessed by a demon and spent the next year in and out of mental health facility's and had dozens of exorcism performed on him.
The Washington Post first reported this incident on August 10th, 1949. The article stated that medical science could not cure this boy but a catholic priest could after he performed an exorcism. And this true story fuelled the fire for the movie "The Exorcist", and it all started when the young boy used a Ouija board.
The Creepy Online Ouija Board Experiment
Three Columbian teenage girls wanted to play the Ouija, they didn't have a Ouija board but one the girls remembered that there was a website were you could actually play the Ouija board online. I have never tried it so I have no idea how it would work online but what happened next is actual events. After their online Ouija session the three girls started to suffer black outs and show some very, very disturbing behavioral problems.
One of the girls started to speak in a very dark and a very creepy mans voice. She was threatening and scaring the crap out of everybody. The three girls were so disturbed that the principle had no choice and shut down the whole school. The 3 girls were immediately taking to a mental physicality for examination. Making this very bizarre incident get a lot of press in south America.
I personal believe that sometimes, not all the time, but sometimes when playing a Ouija board there is chance that one can make contact. 90 percent of the stories I hear and ones that do seem to be very credible involve dark energy or demons if you will. Just maybe the Ouija board does open up portals or invites these evil entity's to possess you.
But there are also a lot of stories of people contacting something via the Ouija board and these entity's or whatever the are can predict the future and sometimes even help solve crimes. So it's not all evil, and I will be covering those very interesting stories very soon. But most of the time if something does make contacted through the Ouija board it does seem to be demonic in nature, so please do not risk it.