I love when I stumble upon these amazing stories about possible proof of ancient giants. I spend countless hours scanning the internet looking for the worlds greatest mysteries. And ancient-origins.net is one of my favorites when trying to uncover any kind of proof about ancient giants. Every now and then I will come across an article that just blows my mind. In 2012 geologist uncovered a 5,000 year old underground ancient gallery in Romania.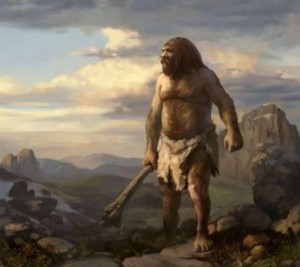 The geologist were following a gold vein when they stumbled upon this gallery. This gallery is now known as gallery 13. And what they uncovered was shocking. Within this gallery they found a massive gravestone, and this gravestone was not made of common rock. So the geologist sent some sample's back to the lab for testing. And the test revealed that this tombstone was made out of 55% 50 karat gold dust, 15% granite dust and 30% wolfram. The analysis also revealed that this massive tombstone was made using some type of unknown technology.
The tombstone was 20 feet wide, 40 feet long and 10 feet tall. It weight 1700 tons and about 900 tons of that was solid gold. The geologist estimated that it would have took a whole modern day mining operation 20 years to get that much gold. But the tombstone was not their only surprise. After they removed the tombstone they uncovered a pit at the bottom. And when this pit was opened it emitted a very strong milky white light and this pit also possessed a remarkable stone spiral staircase. The staircase looked extremely advanced, it's as if the stone stairs were cut by lasers.
The geologist was also wondering how light was emitting from the depths of the earth. One of the crew members was very brave and decided to go down into the pit alone. And upon hours and hours of waiting he never returned. Then the Romanian army came and they closed the pit. Then a couple of days later the army got orders to bury the whole gallery. The geologist had to sign confidentiality agreements and they were told never to speak about gallery 13 and what they found every again.
Now I am not sure if the geologist knew that this gallery was actually discovered before. In 1976 the now famous gallery 13 was first discovered by a group of archaeologist. And shortly after this amazing discovery the gallery was sealed. The archaeologist stated that what they uncovered was just to unusual and shocking for the time. But one thing we do know is that they allegedly uncovered a huge 32 foot giant skeleton, and they sent the skeleton to Moscow for examination. The skeleton was never seen again. But one archaeologist did take pictures and some of these pictures did leak to the public. These photos have been in great debate ever since.
One of the archaeologist also stated that this giant skeleton was resting above the tombstone. Making people wonder if this massive giant was laid to rest in that exact spot in hopes of scarring people away from the pit that lie below. Another shocking thing that gives some wait to these amazing stories is throughout Romania there have been ton's of documented finds of giant skeletons. Through out 1940 and 1950 archaeologist uncovered a total of 80 giant skeletons. And some of these skeletons were said to be 16 feet tall. In 1989 20 more giant skeletons were unearthed and not to far away from gallery 13 some locals were planting apple tress and they were shocked when they stumbled upon a grave of massive giant skeletons.
There are so many stories in Romania about people finding giant skeletons that it shocks me how scientist or archaeologist don't go investigate these claims so they can officially say it's a hoax, or officially say that these skeletons are real. The fact that no one want's to investigate these alleged finds is a mystery of its own. Now Romania also possess ton's of ancient text stating that giant's once ruled these lands and they are known as the Tartar's. These ancient text say that these giants built amazing highly advanced cities underground. Making me wonder could gallery 13 be an entrance to one of these cities?
Now all these amazing alleged discoveries about the giants of Romania are extremely similar to my previous video about the giants of North America, except the Romanian giants seem to be a heck of a lot bigger. Now throughout the world there are so many reports of giant skeletons being dug up from the depths of the earth its mind blowing. And these skeletons always seem to just magically disappear. Now Either the ancient giants phenomena is just one big massive hoax, or there is a cover up going on here on a scale of epic proportions. And if this is in fact a massive cover up as a lot of people believe, it might just be the biggest cover up in human history.
Until next time this is paranormal junkie, make sure to hit that subscribe button and stay tuned!