Barney And Betty Hill
Barney and Betty Hill were on the road heading home after a very nice trip to Canada. All a sudden they saw some very odd and very bright lights in the sky. It was so odd looking that they stopped their car and got out there binoculars. While looking through the binoculars they stated that they saw alien like creatures within the balls of light.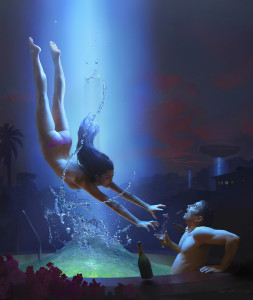 They were very scared and rushed back into their car. When Barney and Betty got back into their car they soon realized that they lost 2 hours and where also 35 miles away from where they last remember being.
Barney and Betty were not hesitant to tell their story to the world. Due to the fact that they are 100 percent convinced that they saw what they saw a lot of people still to this very day believe them. Making it one of the most famous alien abduction stories ever.
After Barney and Betty Hill came forward hundreds of other alien abductees came forward. Barney And Betty's experience and their bravery to come forward gave others strength to tell the world that they too were abducted by aliens. Giving the media a lot of alien abduction stories to be told.
The Allagash Waterway abduction
This eerie abduction story involved four men. Jim and Jack Weiner, Chuck Rack and Charlie Foltz. The four men where on a fishing trip and they decided to do some very fun night time fishing on their canoe. Before they left they built a very large campfire so they could find their way back to their campsite.
These men are no strangers to the woods. While fishing in their canoe the men started to notice a glowing orb moving over the trees. This strange orb like craft also started to mysteriously change in color. These 4 very brave men started to get scared and they decided to head back. All a sudden the orb started to approach the canoe.
The men started to panic, they were terrified. The next thing they remember is being back on their campsite. They noticed that the huge fire that they built was out, which was odd as they don't remember being out that long. But these men where to exhausted and didn't think too much about it at the time and they went right to bed.
Over time all the men started to experience very, very bad nightmares of being on an alien spacecraft and being examined by alien beings. It took some time but they started to remember what happened. Eventually all 4 men were 100 percent convinced that they were abducted by aliens. They decided to go under hypnosis in hopes of brining back any forgotten memories of that terrifying night.
While under hypnosis all four men had identically memories of being abducted and operated on by alien beings. After verifying what they had suspected all along while under hypnosis this alien abduction encounter started to get very famous. Eventually it made national news as well as the legendary TV show "Unsolved Mysteries". Making this a very famous alien abduction case, and one I personally believe to be very credible.
The Salter Abduction
John Salter and his son somehow lost an hour of time while driving on the highway. They also realized that they were driving in the complete opposite direction. They were really confused and couldn't really comprehend what happened to them. So the men turned around and got back on track. They were both very quit and a little scared as they had no memoire or explanation for the lost hour and had no idea why or how they started driving in the complete opposite direction.
Then the men started to notice a UFO in the sky. This UFO some how re booted their memorie, as now they remembered that they were in fact abducted by this UFO. While within this UFO they remembered seeing a group of children and what they could only describe as very tall half human, half alien creatures.
They were not afraid, they said that they felt very protected. The 2 men were guided to a room where they started to be examined and operated on by these very tall extraterrestrial beings. After the examination and procedure the men realized that they felt an overall improvement in their health, and just felt really good.
Also john's son scar he had on his forehead completely disappeared after the operation. Which gives their story a little bit more credibility as the scar was completely gone. This is indeed a very unusual abduction story as most abductees go through an unbelievable amount of fear and pain. If the Salter's were abducted by aliens they were abducted by some friendly one's, which is very nice to hear.
Kelly Cahill
Kelly and her family were on their way home when all a sudden they saw a UFO followed by a blinding light. They started to panic and Kelly's Husband floored it all the way home. Once home the first thing they did was lock the doors. They finally felt safe and very relieved that they were all ok. But soon Kelly and her husband realized that they were missing a huge chunk of time.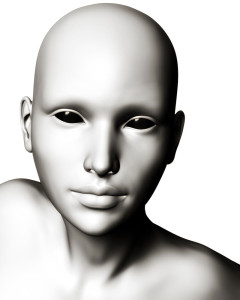 After this incident Kelly had to go to the hospital a couple of times due to very severe stomach pains. Eventually Kelly remembered that she was abducted that night by alien beings. She remembers being extremely terrified and also humiliated while the alien beings were performing medical procedures on her.
Now what gives Kelly' story some credibility is there were tons of UFO sightings reported in that area that very night. And Kelly was not the only abductee, as more people started to come forward after they heard of Kelly's terrifying experience. Making it a very big story for the Australian press at the time.
Clayton And Donna
Clayton Lee claims that he has been getting abducted his whole life. After Clayton got married his wife Donna also started to get abducted. Clayton and Donna say that they get abducted on a regular basis. Donna believes without a shadow of a doubt that the these strange alien creatures even took a fetus from here. Eventually a local news station heard about Clayton and Donnas out of this world experiences and they wanted to do did a segment on them and they even brought in a hypnosis to see if they were actually telling the truth.
The results were very, very disturbing. While under hypnosis Donna revealed the horrifying things that she go's through every time she get's abducted. The hypnosis session was so bizarre and disturbing that there story caught national news and they became very, very famous. They where even featured on the "Bill O'Reilly" show. Now Due to the fact that Clayton and Donna are extremely convincing they have turned many skeptics into believers.
This is only part one of a huge series and over time I will be covering them all. So make sure to subscribe and stay tuned as we uncover the most credible and most bizarre alien abduction and encounters ever told.