The 1976 Stanford Kentucky Abductions:
In 1976 three women were driving home after a much needed night out. While the women were driving down highway 78 they noticed a very bright red object in the sky. This object was very strange and the women were trying to figure out what it was. One of them was convinced that it was an airplane on fire and it was about to crash. But after watching it for sometime they realized that this object couldn't have been a plane, especially one on fire. Then this fiery object started to get closer and closer until it was right next to them and the women believed that this craft was able to take control of  their car as it somehow started to drive on its own and it started to go faster. Now the women were screaming their heads off trying to get their car to slow down. Then the car started to fill up with a very strange fog like substance and the women got very dizzy and they all passed out.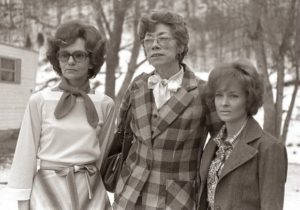 Now when they woke up they were very happy because they were still alive as they thought for sure that they were going to die. But of course they were still very confused and very, very stressed out and when they got home they called the police. Now the police were at a loss for words they thought that maybe these women had a little too much to drink. Now since the police were no help they decided to call the Navy and the Navy was just as shocked as the police and they too couldn't offer much assistance.
Now these 3 women were driven they wanted answers and they called every government agency that they could find in hopes that maybe one of them might just be able to explain what happened to them that night. Eventually a TV station heard about this story and this encounter did make headline news. And of course not too many believed them but they wanted the world to know that they were telling the truth so they all took lie detector test and they all passed with flying colors. They even went under hypnosis and while being hypnotized they all revealed the exact same terrifying encounter and not to mention that they all had the burns and scars to prove it.
Sargent Moody Get's Abducted:
One night a man known as Sargent Moody was watching a meter shower in New Mexico having a great time when all a sudden a UFO landed right in front of his car. Now the Sargent was scared to death and he tried to get out of there as fast as he could but his car wouldn't start and that's about all he could remember before he blacked out. But he did remember seeing a very odd alien creature within this UFO.  Now Sargent moody lost a lot of time that night and he really wanted to get to this bottom of this so he went to a hypnotists to see if they could uncover anything. And while under hypnosis Sergeant Moody revealed that a couple of alien beings walked right up to his car and tried to abduct him. But Mr. Moody was not going out without a fight. The first thing he did was slam the door on one of them then he started to punch the others but sadly that wasn't enough and these alien beings grabbed him and they took him back to their craft. Now while in the craft these aliens ran all sorts of test on him before they let him go. Now of course Sargent Moody and the hypnotist were amazed at what they uncovered and this alien abduction got very famous very fast.
The Summer Camp Encounter:
Another very bizarre case comes from two young men that were abducted while working at a summer camp. The teenagers were on the docks when they spotter a UFO in the sky, then this UFO got really, really close and the teenagers could see otherworldly beings inside. Then they were hit by a beam of light and they blacked out. When they woke up they were surrounded by some very weird alien beings. These aliens didn't  have any ears or any lips just eyes, small noses and webbed fingers. Now these beings told the these teenagers telepathically that they wanted world peace for our planet than they blacked out again and woke up back on the docks. Now the teenagers told everybody what happened to them and about the message they received but of course very few believe them. But what's really interesting about this alleged abduction is there were a lot of  UFO's sightings being reported that night in that exact area.
The 1952 Scotland Giant Alien Encounter: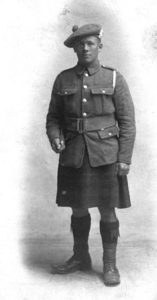 In 1958 2 men from Scotland joined the military and they were just starting basic training. They were assigned to guard a small hilltop and the first thing they had to do was dig a trench. And while they were digging they started to hear some very odd gurgling noises in the trees behind them. Now this noise was so strange that the men abandon their position to go see what or who was making these strange sounds. As the men were trying to figure out where this noise was coming from they started to hear what sounded like very loud footsteps behind them and when they turned around they saw two giant human like beings emerge from the trees and these huge beings were walking right towards them. Now the men didn't want to stick around to say hello they went into panic mode and ran away as fast as they could. Now as the men were running one of them looked back and noticed a very large disk in the sky and this disk seemed to be following them. Then this UFO flew right over their heads and disappeared into the sky. And when the men got back to civilization they told their captain and the world what they saw. Making this a very strange alien encounter.
The 1978 Schwab Family Encounter:
Another very similar case happened in England in 1978. The Schwab family was driving home after attending a very nice family get together. It was about 11 pm and the family just passed the legendary Stonehenge when all a sudden they saw a huge 10 to 15 foot human like being standing right in the middle of the road. Now the Schwab family slammed on their breaks and watched in amazement, they were in shock they couldn't believe what they were looking at. Then a huge bright light came down from the sky, and this light was surrounding this huge being. Now the Schwab family was able to see this giant in all it's glory and it looked exactly like a human with the exception of it size of course. And they also noticed that it was wearing a very odd grey outfit. Then a very loud humming noise started to come from the sky and this giant slowly began to rise within this beam of light. Then the family noticed that there was a huge UFO right above them and as quickly as it came it was gone and so was the giant. Now since this sighting happened right next to Stonehenge makes this a very interesting sighting as many truly believe that giants built Stonehenge as well as many other amazing monuments such as the pyramids.
Popocatepetl UFO's And Giants:
Now this next one is very interesting, there is a volcano in Mexico (Popocatepetl) that is notorious for UFO and giant sightings. And not that long ago a mountain rescue team claimed that while on duty they witnessed giant human like beings climbing the slopes of the volcano faster than humanly possible. The mountain rescue team said that these beings were extremely thin, naked and at least 10 to 15 feet tall. One of the witnesses stated that one of these beings climbed up a glacier in less than 5 minutes, which is pretty amazing since it takes a professional at least 3 to 4 hours. Now the mountain rescue team followed these giants in hopes that they could catch up with them. But there was just no way that was going to happen as they were just to fast. But they were able to analyze their huge footprints. Now these footprints didn't really look human and it seemed that they had a claw kind of like how a bird would which could explain how they were able to climb so fast. Now what's really amazing about this sighting is not just the fact that it comes from very credible people but over the years a lot of people have come forward swearing that they too saw giant people either entering or leaving this volcano and they believe that these creatures come from the UFO's. Now this case is really interesting and I will be sure to keep a close eye on it and keep you guys updated.
Until next time this is paranormal junkie. Make sure to hit that subscribe button and stay tuned!