On December 26, 1980, Sgt. Jim Penniston and 2 other men were ordered to investigate some mysterious lights that started to appear over Rendlesham Forest. Rendlesham Forest is located in Suffolk England. It didn't take the investigation team to long to spot these mysterious lights. The lights started to get closer and closer and the men started to get a Little bit scared, they never witnessed anything like this before. Then Jim and John Burroughs saw a triangular craft land not to far in front of them. When they got closer they knew that this was not man made.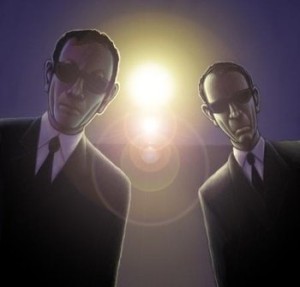 They started to feel abnormal sensations on their hair and skin, it's as if the air was electrically charged. They also noticed that it was hard to move and it seemed as if time itself started to slow down. Jim Penniston walked right up to this craft and he noticed some very odd markings and symbols.
The surface of this craft seemed to be made out of glass.  Jim realized that he needed to log this encounter so he started to draw these bizarre symbols on his notepad. One symbol really stood out, it was a lot bigger and different then the others. Jim put his hand over this odd symbol and he started to became very dizzy and disoriented, all he could see was a brilliant white light.
It was so bright that he thought he was going to actually explode. Another odd thing about this encounter is Jim's partner John Burroughs did remember seeing the craft but doesn't remember seeing Jim walk up to it. Later that night John realized his watch was 45 minutes in the past. Making a lot of people believe, including John that somehow he got frozen in time. The next day Jim Penniston started to see ones and zero's in his mind, he couldn't explain it but he knew he had to write it down in his note pad.
This bizarre craft returned to Rendlesham Forests over the next two nights and over 60 military personal witnessed this UFO. Everybody who saw this UFO was told never to speak of this. Even still to this day the powers that be are trying to discredit everyone who came forward. As the years past by this encounter started to get very famous as some of the original witnesses did come forward. But when Jim and john Burroughs re united in 2010 this incident really started to get interesting.
During Johns visit Jim showed john the original note pad. John couldn't believe that Jim was able to keep this hidden from the world for all these years. John saw that there were a lot of pages within Jim's note pad that had nothing but ones and zeros on them. John soon realized that this was binary code. Jim never knew that he had in his possession a message from beyond the stars. Right away they hired an expert to decoded it and a couple of days later the decoder told Jim and John that there was a message within this binary code.
The message says "exploration of humanity" then shows coordinates, then says "continuous for planetary advance". And the location of theses coordinates is a place known as High Brasil. High Brasil is on some very early maps but the island never official existed as no one could ever find the place. How high Brasil got drawn onto ancient maps is a mystery of its own, making this one very interesting message. Over the past couple of years since Jim and John deciphered this message Jim now believes that he didn't make contact with extraterrestrials, he believes he made contact with us from the future.
But if that was true then this message wouldn't make very much sense. Now I do believe that there was a UFO over Rendlesham Forests in 1980 but are Jim Penniston and John Burroughs trying to pull a fast one on us, or did they really receive a message from this highly advanced craft. In the end all we can do is wonder and imagine.
Until next time this is paranormal junkie, make sure to hit that subscribe button and stay tuned!