Lone Pine Mountain Devil:
The lone pine mountain devil is one of the most terrifying  and credible accounts of an unknown creature in American history. Early settlers in the mid 19th century started to spread tales of the lone pine mountain devil after numerous bobcat and coyote carcasses were found in the desert and also within the mountain regions of the Southwest. Settler's would tell terrifying stories about traveling families, and gold prospectors who had been mysteriously killed as the corpses would be unrecognizable as they were ripped to shreds by some unknown animal.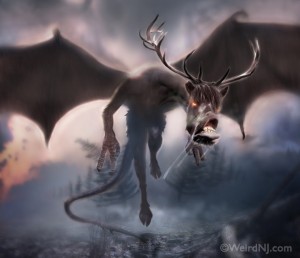 One of the best documented cases of the lone pine mountain devil happened in 1878. A stagecoach of Spanish settlers disappeared in the Sierra Nevada Mountains in Southern California. 37 men, women and children just disappeared without a trace. A huge search party was dispatched and all they found was one witness, a priest. The priest told the men that he would not talk about what happened as he took a vow of silence when confront by what he described as winged beats damned by god. But they did manage to confiscate his journal and the words within are terrifying.
The priest wrote that the settlers were very tired from there very long and difficult journey. One day they decided to take a break and celebrate their good fortune. The priest wouldn't partake in the celebration and took refuge in a small tent a little ways down from the settlers. His journal stated that he saw winged demons swarm from the trees and attack the settlers. The priest final entry read.
"My God. My God. They are all gone. The winged demons have risen! What sin did they commit for such judgment. May the lord forgive them and not abandon their souls which were taken from them into the depths of hell".
After reading his journal the investigators thought that this priest was completely insane. But about two months later some copper miners found the settlers corpses and they stated that their corpses were mangled to peace's, they had never seen such a horrid sight. After this incident a lot of people believed that the lone pine mountain devil is a real creature and sightings still continue to this very day.
The Sheep Man:
Back in the early 1970's in the town of Waterford people started seeing a terrifying creature now known as the sheep man. The residents of Waterford said that this creature had devilish hooves, walked on two legs, was covered with hair and had horns. A man named Herb told reporters that his friend was killed by this creature. Herb stated that the sheep man lived in a cave on Baghdad Road. The sheep man was known to visit an old covered bridge on East Street, just southeast of town. The locals believed that this creature would hide in the rafters of the old bridge and on some occasions it would jump down and terrorize the younger kids who would park there.
One very famous encounter happened when two young couples were traveling from Eerie one summer night in their ford Mustang convertible. It started to rain so they pulled inside the bridge to put the top up when they were attacked by the sheep man. The boys were able to scare the creature off. When they got home they called the cops. But their parents were afraid of being embarrassed so no police report was ever taken. The young couples told their parents that they were not lying, they were convinced that they were attacked by the sheep man.
Now their parents did not believe one word of their story but they couldn't explain how the mustang's roof was mangled beyond repair by what seem to be a vicious animal. The sheep man sightings started to happen during the early 1970's in Waterford and overtime hundreds of people started to come forward claiming that they too had come face to face with this creature. Making the sheep man one of the most famous cryptids in American history.
Honey Island Swamp Monster:
In 1963 a man named Harlan Ford spotted a cabin deep in the Honey Island Swamp. One day he and his friend Billy Mills went to go see if they could go find this reclusive cabin. While hiking deep in the swamp they came face to face with a terrifying bi pedal creature. The men couldn't grasp what they were seeing. They only saw this creature very briefly before it ran back into the thickness of the swamp. The men amazed at what they just saw ran back to town and told everybody that there was a huge monster in the swamp. Harlan stated,
"It was nothing like I'd ever seen before. It was very ugly and sinister. It looked liked
something straight out of a horror movie"!
Harlan and Billy had another encounter with the Honey Island Swamp monster a couple of years later and this time they wanted to get proof so they could prove to the towns people that this creature is real. They traced down the footprints and they were able to get a cast of one of them. This creature was huge and had 3 toes and web feet. But even after showing the casted footprint the town's people were still not convinced and thought Harlan and Billy were just having some fun at their expense.
It wasn't until Ted Williams a very respected man within the community came forward and said that he too had seen this creature several times when hunting in the swamp. Ted believed that there was more than one of them, he said that he could have shot it but he believed that these creatures were harmless. Not to long after saying this he took his boat into the swamp to set trout lines. And he was never seen again. After Ted's disappearances the existence of the Honey Island Swamp monster started to spread like wild fire throughout the United States. And over the years there have been dozens of alleged sightings of this creature, but still to this day there is no real proof that this creature or creatures exist. Except of course for Harlan's and Billy Mills casted footprint.
Beast Of The Land Between the Lakes: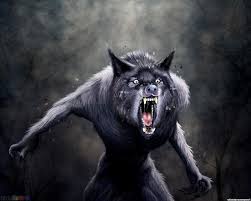 The beast of the land between the lakes started to get famous when early Kentucky settlers started to tale tells of hunters disappearing in the woods. The early settlers would encounter mutilated bison carcasses by what seem to be a huge viscous animal as the bison's throats were ripped open by massive claws.
There have been hundreds of alleged sightings of this beast and still to this very day people claim to see the beast of the land between the lakes. One of the most famous cases happened in 1973 when a group of college students went campaign there. One day the students were relaxing having a great time when one of them had to answer the call of nature.
When he returned to the campsite he told his friends that he felt that something was watching him and he heard some very odd growling noises. He said that it really freaked him out. As it started to get darker all the students started to hear very loud movements coming not to far away from their campsite. Then the students started to get really scared as they heard something very big circling their campsite. Then this creature started to howl. They never heard anything like it before, it sent chills down their spines. The students were terrified to death as they all sat together in a circle with their flashlights trying to catch a glimpse of whatever it was that was out there. Every one of the students saw the glowing red eyes of this beast as it was circling them, and getting closer.
They couldn't take it anymore and they decided to risk it and run to their car. While the students were going as fast as they possible could they could see a shadowy figure running after them. They had to slow down when they reached a corner and that's when this creature made impact with their car. The students said that this creature was trying to hold the car back, but they were able to escape. They drove at high speeds all the way back to their campus. The first thing they did was get out to inspect their car
and they saw deep scratch marks that now known animal could possible do.
Another alleged encounter with this beast happened in 1980 when the police found an entire family in a motor home horrible mutilated by what seemed to be massive claws. And they also discovered a half eaten body lodged in a nearby tree. It is believed that the authorities quickly covered up this horrifying incident as they were worried that it would affect tourism. Whatever people may believe the locals never venture out to the area where the beast of the land between the lakes lives as they believe without a shadow of a doubt that this monster does exist.
The Lizard Man:
The Lizard Man was first reported by George Holliman Jr. in the Fall of 1987, but it was the report by Christopher Davis that made the Lizard Man famous. Christopher said that he encountered this terrifying creature while driving home from work at about 2 AM on June 29, 1988. While Chris was driving one of his tires got punctured. When Chris was done putting on the spare he started to hear an odd thumping noise behind him. When he turned around he saw the most disgusting looking thing running right towards him. Chris hopped into his car and before he could start it the creature jumped onto his roof.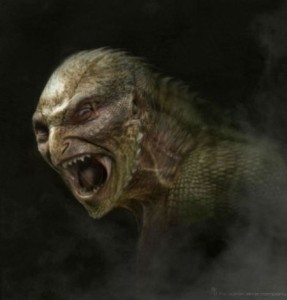 Chris started his car and started to drive as fast as he could swerving from side to side to try to get this creature off. When Chris got home he noticed that his roof top was badly damaged. When Chris described this creature to the authorities he said that it had 3 big fingers, long black nails, had green skin and was very tall. In the months that followed there were a lot more sightings being reported.
And also a lot of reports of unusual scratches and bite marks on  people's cars that were parked close to the swamp. The authority's started to get very concerned as these reports were coming from very credible people. The police even managed to find tracks left by this unknown creature. The plaster cast did reveal an unknown animal as whatever this was, was huge and possessed 3 toes. Some of these tracks were 14 inch's long.
This lizard creature started to make headline news and tourists and hunters were coming in droves hoping to get a glimpse of this monster. A local radio station even offered a 1 million dollar reward to anybody who could catch this thing alive. Now everybody was on the hunt for the Lizard Man. But the sightings started to die down then eventually stop all together. But every now and then people do come forward swearing that they had come face to face with the lizard man of Scape Ore Swamp. And the people of Lee County, South Carolina will never forget the summer of 1988 and the mass hysteria that followed.
Until next time this is paranormal junkie, make sure to hit that subscribe button and stay tuned for part 3!