This earth never ceases to amaze me. There are so many amazing paranormal mysteries out there that are just so bizarre. And a lot of these mysteries are down right terrifying. The stories that I am about to share with you today about parallel universes and accidental interdimensional travel do seem to be credible as these people are 100 percent convinced that they experienced this strange phenomena first hand.
Don't Go Into The Woods: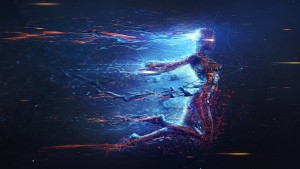 The Markawasi stone forest in Puru is located in the Andes Mountains. The locals believe that this stone forest is very sacred and they warn adventures not to go into this sacred place, as sometimes they never come back. There are a lot of stories and legends about this mythical forest. Some believe it possesses an interdimensional doorway. Dr. Centeno came face to face with a patient that claims to have encountered this doorway.
A women told him that she and her friends went camping in the Markawasi stone forest, despite the warnings. She told him that they decided to go out and do a little exploring one night. And upon their night time adventure they stumbled upon a very odd looking cabin. They watched from afar and the women told Dr. Centeno that this cabin just didn't belong there.
The cabin was filled with people dancing and these people were wearing very odd clothing and they were acting very strange. Then the women started to get pulled by an unknown force towards the cabin. Her friends had to use all their strength to pull her back. After this very strange incident the women couldn't move her body and was later diagnosed with hemiplegia, a disorder that results in the complete loss of motor function. And she only has this rare disorder on one side of her body, the same side that this unknown force was pulling her by. This woman is more thankful than sad as she believes that if it wasn't for her friends pulling her back that she would have been lost forever. She believes that this unknown force was pulling her into another dimension.
Pedro Ramirez Loses His Marbles:
A man in Spain named Pedro Ramirez was doing his bi weekly drive back to his home town. Pedro is no stranger to this route as he has done it hundreds of times before. Pedro was not prepared for what was about to happen. As Pedro was driving he noticed that the road started to become alien to him. He couldn't recognize the terrain. Everything just looked wired and out of place. Pedro knew he didn't make any wrong turns so he started to question his memory and even his sanity. This strange road led Pedro to a six lane highway. Upon entering this highway he started to hear very odd voices that seemed to come from all around him. One of these voices told him that he had just been teleported into another dimension.
Even tho Pedro was scared out of his mind he still noticed that everything was more organized and all the cars seemed to be out dated. He also noticed that the cars were pretty much the same color and the license plates were rectangle. Pedro got off the freeway as fast as he could. When he got off the freeway he realized that somehow he arrived to his destination. He was back in his hometown. Pedro eventually told everybody his story and his family and friends do believe him as they say Pedro is not the type of person to make something like this up. All tho this other place terrified Pedro, he still searches for the phantom road that led him to the 6 lane highway. Hopping to finally solve this mystery that haunts him every single day.
Four Girls Go On An Adventure Of A Lifetime:
In 1972 four girls were driving back to their University in Utah after spending a very fun Saturday at a rodeo in Nevada. At About 10 pm the girls crossed the very isolated Nevada, Utah state line. As they were driving they noticed the pavement turned to white cement, they started to wonder if they took a wrong turn. They decided to head back the other way. A couple of minutes later they realized that they were surrounded by green fields and pine tress. They started to get a little bit freaked out as the knew there wasn't suppose to be green fields or pine trees in the desert. The girls got extremely happy when they saw a roadside tavern coming up. They were about to stop and ask for directions when all a sudden one of the girls started to scream.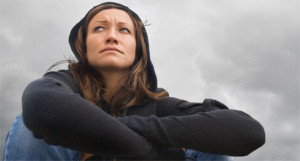 They saw 3 very odd egg shape looking vehicles coming towards them. These odd looking vehicles really scared the girls. They turned around and floored it. While driving as fast as they could they realized everything started to turn back to normal. There were no more pine trees or green fields and the odd egg shaped vehicles seemed to just vanish.
The girls felt very relived but they were still very scared, they were not about to slow down and they ended up crashing their car in a creek. Thankfully they were all OK but the car was done for and they had to get out and hike. During the morning hours an officer spotted the girls walking on the road so he stopped to see if they were OK.
The girls were still pretty shook up and they told the officer everything. The officer couldn't believe what he was hearing, but despite how crazy their story was he still wrote it all down in his report. And I am very glad he did or we probably would have never heard about this amazing out of this world encounter. Now I am sure the officer didn't believe the girls one bit but if your going to make up a story in order to explain a car crash I am sure you wouldn't tell a story like that. And what gives this story some credibility is it's very similar to the stories within this video. Making me not want to call them a bunch of lire's just yet as they might just be telling the truth.
Carol Goes Crazy:
Carol was driving back to her home in San Bernardino California after a nice little road trip. On the way back she decided to stop in her hometown of Riverside as she hadn't been there in a long time. When Carol arrived she started to wonder if she was in the right town. She saw her old school and a few landmarks that she remembered but all the houses were different. She couldn't find her childhood home or her friends and family's houses. But the address numbers and street names were the exact same. The old cemetery was there but it was fenced off. Then she realized all the tombstones were gone. It was just a field cover with weeds. So Carol got out the map to double check. The map confirmed that she was in the right place.
Ever since Carol drove into Riverside she felt a very sinister vibe, and there wasn't much activity going on at all. Carol couldn't explain it but the few people she did see seemed to be evil, there was something not right about them. Carol really wanted to leave and she never spoke of this. She came to the conclusion that her memory was just really bad or towns can just change really fast. But this haunted Carol and a few years later she went back hoping for some answers. And this time the town was exactly the same as she remembered it. This did not make Carol happy at all, this scared her. She thought that maybe she was insane. Carol wanted answers and she spent many hours researching why this happened to her. Carol is now convinced that she somehow traveled into another dimension and she let the world know her story.
Lerina Garcia Has A very Bad Day:
In July, 2008 a woman named Lerina Garcia started to experience a very rare disorder. Shortly after waking up she realized that she was wearing different pajamas. She couldn't remember buying these PJ's and she couldn't stop thinking about it. As the morning progressed she started to notice a lot more than just her pajama's. She noticed her bed sheets, tooth brush, Coffee pot, as well as a lot of other minor things were different. She was freaking out, but she still decided to go to work. When she arrived at work she realized that her department was on a different floor. Larina decided to take a sick day so she could go back home and try to make sense of all this. She tried to call her boyfriend but that number was not in service.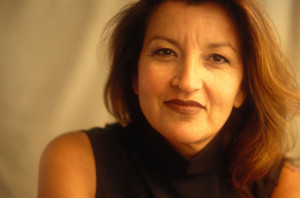 Later that night her x boyfriend came over and he told her that they never broke up. Lerina was in shock and her first priority was to find her boyfriend. She even hired a private investigator, but he couldn't find no trace of him or his family. Over the years Lerina had come to terms with this new reality and most professionals believe that she suffers from some sort of memory disorder.
But Lerina believes that she woke up in a different dimension. It's the only thing that makes sense to her. And Lerina is not the only one that suffers from this rare disorder. Through out modern times there have been quite a few documented cases very similar to Lerina Garcia's. Now the question remains do these people suffer from some sort of memory disorder, or did they really wake up in another but very similar dimension?
The Man From Taured:
The stories that we have been covering today with the exception of Lerina Garcia are from people from our dimension. But every now and then we get a visit from someone else from another dimension. And there is no greater case then the man from Taured. In 1954, a man flew into Tokyo. When trying to get his passport stamped he was immediately interrogated. His passport looked authentic but it listed a country that didn't exist, Taured. This mystery man told the investigators that this was ridiculous and when handed a map he couldn't find his country. His hands kept hovering over France and Spain but he couldn't see his country. The man said that he was in Japan on business and he has been doing so for 5 years. Another very odd thing is his passport seemed to back up his story, as it was covered with previous visa and customs stamps.
He even had a driver's license that was issued by this non existing country and a checkbook from an unknown bank. The man was very upset and the interrogators had never been so confused. They couldn't let him official enter the country, so they sent him to a nearby hotel with immigration officers guarding the door until they could get to the bottom of this. The next morning they discovered that the man was not in his room. There is just no way he could have escaped out of the 15th story window, the man simply vanished. The Tokyo police department conducted an extension search, but the man was nowhere to be found.
Did nature fix this mistake and return the man back to his own universe? What ever the truth maybe the man from Taured is the best documented evidence of parallel universes and interdimensional travel.
Until next time this is paranormal junkie, make sure to hit that subscribe button and stay tuned!
Source: http://listverse.com/2014/05/05/10-creepy-tales-of-interdimensional-travel