I made a video about reincarnation a little while ago and it is one of my biggest videos as most people, including me love the idea that our soul is eternal and there might just be a grand design to our lives. Reincarnation could prove that we are not just here wondering this beautiful planet with no real purpose. And I think that's why so many of us are obsessed with the idea, and all the awesome possible evidence of reincarnation.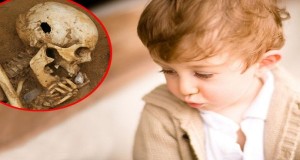 Now before we get into some of the worlds most credible and most amazing reincarnation stories let's first talk about Dr. Ian Stevenson. Dr. Stevenson spent most of his very impressive carer researching reincarnation. Dr. Stevenson investigated thousands of cases and most of them were children. Dr. Stevenson would document the child's statements then he would go out and try to identify the deceased person the child remembers being.
In some rare cases he was even able to match birthmarks that were verified by medical records. Dr. Stevenson spent more than 40 years investigating reincarnation. Skeptics and scholars both agree that Dr. Stevenson's work is by far the best evidence that we have on reincarnation. Now due to the fact that reincarnation fit's into a paranormal type of area most of his colleges never gave his work very much attention, but hopefully that will soon change.
Virginia Tighe:
This is one of the most famous cases of reincarnation, it really put reincarnation on the map for us people from the west in the middle 20th century. While under hypnosis a women named Virginia started to remember her past life as a 19th century Irish women. Morey Bernstein an amateur hypnotist was obsessed with uncovering Peoples past lives with hypnosis, and Morey struck gold with Virginia. During there first hypnosis session Morey asked Virgina to go back until she found herself in another place and another time. Virginia started to breathe very heavily then she said that she saw herself scratching the paint off her bed because she was angry over having just received an awful spanking.
As Morey was listening to Virginia talk about her past life he started to get a little freaked out. He even noticed that Virginia was not speaking in the same voice. So Morey wanted to know who the heck he was talking to. Virginia identified herself as Bridey. After this session Morey knew that he had finally found a reincarnated person. And of course he wanted to continue, and so did Virginia. They uncovered that Bridey's real name was Bridget Murphy. While under hypnosis Virginia told amazing stories of her past life such as playing hide n seek with her brother Duncan, spending time at a school in Cork where she spent her time studying to be a lady.
She said that when she was 66 she fell down a flight of stairs and was left crippled. She even knew that she died on a Sunday while her husband was at church. One of the more interesting things about Virginia's amazing stories is that while under hypnosis she even remembered what she did in the after life. she said that in the afterlife you feel no pain or hate and you can talk to other people who are dead but basically all you do is just wait until you have been chosen to come back to life.
Now what makes this case so famous and very credible is a lot of things that Virginia said while being hypnotized is things that she just couldn't possible know. Such as Catholics could teach at Queen's University even though it was a Protestant institution. Then there were such details as Bridey knowing about the old Irish custom of dancing at weddings and putting money in the bride's pockets. A lot of the things that Virginia said while being hypnotized was more like common knowledge that only people of that time could know. Once this story started to get very famous hordes of investigators were determined to expose Virginia and Morey as nothing more than common hoaxers.
But in the end all the investigators did was validate Virginia's claims as one by one they all turned out to be true, right down to the name of her childhood grocer. But no one, as of yet has found any evidence that a women named Bridget or Bridey Murphy ever existed. And people are still looking. Now if someone finds proof that Bridget or Bridey Murphy did in fact existed in the year and location that Virginia claims, while being under hypnosis this case will be the best documented proof of reincarnation.
Pollock Twins:
John and Florence Pollock had 2 very beautiful daughters. One was age 6 named Jacqueline, and the other age 11 named Joanna. On May 5, 1957 their two daughters were tragically killed in a car crash while on their way to church. John and Florence thought that they were broken beyond repair, they just couldn't deal with this tragedy. But about a year later John found out that his wife was pregnant. John and Florence were ecstatic, for the first time since their daughters deaths they were happy, this news lifted them out of their darkness. The doctor informed them that she was only carrying one child, but John disagreed and he claimed that his wife was carrying reincarnated twins. Now this was a very odd thing for someone to say but John truly believed this.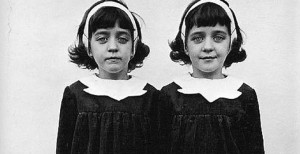 And On October 4th, 1958, Florence did give birth to twins. They named them Gillian and Jennifer. John slowly started to notice things. He noticed that the new born's had scars and birthmarks identical to their dead sisters, he thought that maybe his prediction was true. But overtime John stopped caring if they were reincarnated or not, he loved them all the same. But when the children started to get a little bit older things really started to get interesting. One day the family drove through Hexam, their old city and the twins started pointing out landmarks, but they had never been there before.
When they past the school that their dead sisters use to go to they told there parents that use to be their school. John and Florence were very curious and they wanted to see if the children could name their deceased daughters old possessions. And they were able to correctly name every teddy bear and doll that the deceased girls use to own. And if that wasn't enough one day Florence noticed that the girls were playing a very horrible game. The children were reenacting dying by a car crash. John and Florence no longer had any doubts, they knew their children were reincarnated. But when the girls got older all their old memories seem to vanish and now they live perfectly normal lives and have no more memory of their past life.
James Leininger:
When James was very young he started to remember his past life, he very clearly remembered that he use to be a navy fighter pilot. Young James was obsessed with toy planes. As James started to get a little bit older he started having very bad nightmares. He told his parents that he died at Iwo Jima. He even knew his co pilots name, Jack Larsen, and he also knew the boat's name that he use to take off from "The Natoma". James was only 3 years old at the time. He was so persistent and convincing that his parents started to believe him. So Jame's father wanted to do some research and see if there was any truth to his son's claims. He uncovered that his little boy was right about everything. There was a pacific ship called "The Natoma" and a pilot named Jack Larsen. James's father also discovered that a pilot named James M Huston died at Iwo Jima. James's father was just blown away by all this so he wanted to contact Huston's sister. And they all now believe without a shadow of a doubt that James is the reincarnated soul of James M Huston.
The Druse Boy:
This is one of my most favorite alleged cases of reincarnation. This case has always been known as the druse boy as the names have never official been released to the public. so I am going to call this young lad Tim. When Tim was 3 years old he told his parents that he was murdered in his past life. He told them that he was struck in the head with an axe. He told his parents that he even knew where he was buried. Tim drove his parents crazy as all day long as he would not stop talking about his past life. Tim's parents finally decided to go to the place where he said he was buried hoping that it would finally calm him down.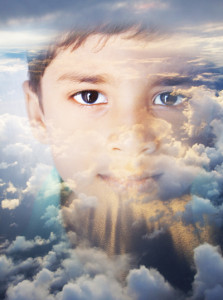 Tim took his parents right to the location with no doubts. So his father really curious started to dig, and he couldn't believe it, there was a skeleton. And this skeletons skull was badly damaged by what seemed to be a large axe. And if that wasn't enough evidence Tim even knew where the murder weapon was buried, and his father dug that up shortly after.
Now this amazing story started to spread like wildfire. Dr. Eli Lasch heard these amazing stories and he wanted to investigate. Dr. Lasch took the young boy to where he said he use to live. Tim told Dr. Lasch the name he use to go by and the villagers told Dr. Lasch that there was a man with that name that use to live in this village but he disappeared about 4 years ago. Dr. lasch was becoming a believer, he couldn't believe that a 3 year old boy could know these things.
Tim was showing the Dr. where he use to live and Tim knew everybody's name within the village. Then he told Dr. Lasch the name of his murderer. Dr Lasch tracked this man down and upon questing he confessed to murdering a man with an axe about 4 years ago. Dr. Eli Lasch let the world now about this amazing boy and his mind blowing stories proving that reincarnation is real. But Dr. lasch wanted to hide the names, locations, etc.. for privacy reason. Sadly Dr. Lasch died in 2009 so no one is able to follow up on these amazing claims. But I don't doubt that this story might just be true as stories like this keep surfacing all the time and in the end the facts do check out.
Parmod Sharma:
Parmod Sharma was born in India in 1944. When Parmod was very young he would tell his mother that she should go get his wife in Moradabad so she can cook for him, and that way he's current mother could take a much needed break. Parmods mother was not only shocked that he said that she was also shocked that he knew about the city of Moradabad as it was more than 100 miles away. When Parmod was only 3 years old he would sit around the dinner table and tell his family about working in his family
business. He told them that it was called the Mohan Brothers. They would sell clean water and cookies. Parmod would also tell his family that they shouldn't eat curd, he explained to his mother that in his past life he got very ill from eating too much of it.
Parmod also hated taking bath's, he said that he died in a bath tub. Parmod would constantly beg his mother to take him to Moradabad. Parmod's mother said that she would take him after he learned to read. So little Parmod would spend most of his day learning how to read. And as I am sure you guessed it, when they finally went to Moradabad everything Parmod told his family turned out to be true. Such as the Mohan Brothers was a real business and they did sell cookies and water, and one of their family members did die in 1943 from eating too much curd, he died in or shortly after taking a medicinal bath.
Now these stories are just amazing and there are so many of them out there that I don't doubt that they are true. I love the idea of reincarnation, but I don't like the idea that we keep coming back to earth. I hope it's more like the movie defending your life. Once we live enough lives here on earth and we learn what we need to learn we go to go to another place, another planet deep into the cosmos and we just keep learning and evolving. Until we have no fear, we know no pain and we are only surrounded by
love and know only happiness. That would be just fantastic.
Until next time this is paranormal junkie, make sure to hit that subscribe button and stay tuned!