Northern California's Mount Shasta is deep with legends and folklore going back since man first laid eyes on this mystical mountain. It is believed to be inhabited by an ancient race of giant human like creatures who live deep within the mountain and also within our earth. There are also tons of Bigfoot sightings and alien and UFO sightings. The native Americans have legends going back for centuries about tiny people who also once lived within this area and these tiny people use to throw rocks at the native Americans when they would enter their territory. Which is shockingly very similar to one of my recent videos about the hobbit sightings of Indonesia. Now many people truly believe that there is a highly advanced underground city below this mountain. So needless to say Mount Shasta is a paranormal researchers paradise. Some of the first accounts of strange phenomena by white settlers began when passengers on some of the first trains within this region noticed very strange lights on the mountain. And these lights seemed to be coming from within the mountain itself.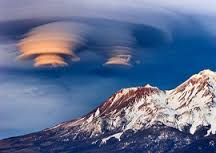 Now it is believed that there is a race of highly advanced beings that live within this mountain and these being walked the earth eons before us. One of the first encounters with these beings happened to a teenager named Oliver in the summer of 1883. Oliver was helping his family mark boundaries near Mount Shasta for their mining camp. And while this young man was working he began to shake an convulse and it seemed like his hand was trying to write something down. And Oliver was really scared so he ran home and his mother also saw that his hand was trying to write something so she grabbed a pen and a piece of paper and Oliver unwillingly started to write. And after a couple of minutes Oliver's hand and his trance like state stopped and Oliver did write something rather strange on that piece of paper. Now over the next couple of years Oliver would on and off enter these trance like states until what he was writing was finally finished. And his writing revealed a book that he later called "The Existence Of The Secret Lemurian City And Their History".
Now this book described an ancient race of very intelligent beings that live within Mount Shasta and these beings are our cousins but they evolved and advanced long before we came to be. Now Oliver believed that these beings chose him to be their messenger and he also claimed to have seen their city that lies deep within the mountain, and according to Oliver it is a sight to behold. And he also said that he saw cigar shaped air ships, and these air ships were capable of flying at incredible fast speeds. Now this book was very ground breaking for its time as it talked about quantum mechanics, anti gravity, mass transit, zero point energy which Oliver called dark side energy. And it wasn't until years later when people realized that Oliver, who was only a teenager at the time must have been some sort of genius as in the late 19th century quantum mechanics, anti gravity, etc.. was not something a young man with very little education would know about. Making this a very interesting book and a very interesting young man.
Now there is one thing within this story that I want to backtrack on, Oliver stated that he saw highly advanced cigar shaped Air ships. Now the UFO phenomena didn't really start until the 1940's and 50's and one of the most common UFO sightings around the world is a cigar shaped UFO, which I find very interesting. Another very strange encounter happened to a man named Edward. One day when Edward was on a train he saw the whole southern side of Mount Shasta blaze to life with a brilliant and very strange reddish and green blinding light. And Edward couldn't believe what he was looking at so he asked the train conductor and the train conductor told him that this was the work of the Lemurians. Now Edward was wondering what the heck was this train conductor talking about and after he got off the train he started to investigate. Now Edward was so amazed by what he saw that day that he spent most of his life trying to figure out just what exactly it was that he saw, but sadly he never could come to a conclusion. Another very strange account comes from a newspaper article writer Andrew Tomas. In 1931 Andrew wrote a very interesting article about a forest fire that was ravaging Mount Shasta. And Andrew claimed within his article that there was a very mysterious fog that halted this fire in its tracks, the fire just couldn't penetrate the fog. And once the fire was put out or stopped there was a very large area of undamaged forest, it's as if the fire just went around the fog and there was just no rational explanation that could explain this. Making this a very interesting Article.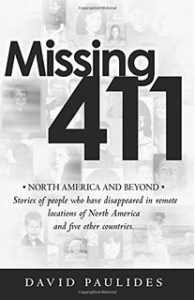 Now over the years there have been quit a few people who have come forward swearing that they too had come face to face with these highly intelligent beings, making me wonder are these people just looking for attention or could there actually be an ancient race of human like beings living within Mount Shasta. Now there are also a lot of disappearances within this region and most of these can be explained away by getting lost or getting injured and starving to death or predators. But there is a very interesting case that comes from one of my favorite books missing 411. One day a young boy and his grandmother were taking a nice little hike in the woods near Mount Shasta when all a sudden the grandmother just passed out and when she woke up her grandson was missing. Now the young boy was found a couple of hours later and he said that he got abducted by a robot that looked and sounded just like his grandmother and he also said that he was taking to a huge underground cave that was filled with other robot's. Now of course this sounds like something a 5 year old would make up. But what's really interesting about this case is when the grandmother finally woke up she felt a very odd pain on the back of her neck and she discovered a very strange puncture wound making her believe that foul play was involved and someone or something did abduct her grandchild.
Another very strange disappearance happened in 2011 when a man went missing on the Pacific Crest trail for several weeks. And after his disappearance a huge search part was dispatched but they couldn't find any trace of this man. Then about two weeks later this man returned and he had one heck of a story to tell. The man told the authorities that while he was out hiking he heard a women singing so he decided to go off the trial to go find her and while he was looking for her he must have blacked out as he woke up a couple of hours later completely naked in a huge underground cave. Then he was approached by a very tall beautiful women with amazingly bright blue eyes, and he told the police that this women gave him secret information and when he was asked what this  information was he wouldn't tell. But after this event this man changed his name to Lord Kalki making many believe that this poor man must have lost his mind. But what's really interesting about this disappearance is that it's very similar to the young boy's.
Now there are also a ton of Bigfoot sightings within this region, but these Bigfoot sightings are a little bit different then the norm as some eye witnesses swear that they saw a huge bi pedal ape like creature and this creature was able to vanish right into thin air. Some say that it was capable of levitating and some say that they actually saw Bigfoot either entering or leaving a UFO. Making these some of the most interesting Bigfoot encounters that I have heard of and I will be covering some of these in an upcoming video. Now one of the most common paranormal phenomena within Mount Shasta involves strange lights either in the sky or within the mountain itself. And one of the most reported UFO sightings is a cigar shaped craft. Making me wonder if Oliver had seen these cigar shaped UFO's flying over the mountain or did he really see them up close and personal in the underground city. Now whatever the case maybe one thing is for sure Mount Shasta is home to some of the most strangest paranormal phenomena on this earth.
Until next time this is paranormal junkie. Make sure to hit that subscribe button and stay tuned!
Source: http://mysteriousuniverse.org/2015/08/the-mystical-mysteries-of-mt-shasta