A while back I made a video about mermaids attacking people in Zimbabwe. And I knew at the time that there was a lot more than mermaids being talked about around this area. As this location is known as Africa's cursed mountain. It is believed that this mountain will not allow certain people to leave once they have entered into its grasp. So they also call it the mountain that swallows people. And there are also people who just vanish. One second there standing right next to you and the next there gone. And as crazy as it sounds over the years so many people have vanished and have never been seen again. This mysterious but very beautiful mountain is located in Zimbabwe's eastern highlands and it's one of the oldest national parks in the country. It's a land of rolling green hills, rivers, mores and of course forests. So it sounds basically like your typical national park. But this mountain is believed to be inhabited by powerful ancient spirit's or evil entity's. It is considered by all who live here a sacred place. And the locals do follow the rules of these lands, whatever that might be. And they know where they should and should not to go. And the ones that don't follow these rules are likely the ones that will never to been seen again. They will be hopeless lee lost and doomed to wander this mountain for eternity. So whether you believe in these legends or not its best to hire a guide just in case you plan to hike in or around this location.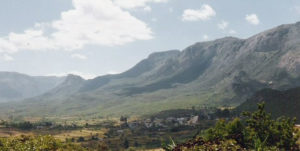 Now this place is believed to be haunted by many ghost or evil spirits. The people who live within this region try to avoid going here at all cost. One legend says that if you come across a colorful snake next to a pot with no fire it is one of these evil spirits and it's trying to trick you. And you had better ignore it and move on as fast as you can. It is also said that some of these evil spirits like to push people off ledges. Another interesting thing is the locals say never wear red clothing as this angers these entity's. Which I though was interesting as in the missing 411 books most of the people who have gone missing in our national parks were wearing very bright clothing. Now just like most mysterious places electrical equipment and compass just don't work properly here, they go haywire. And if you try to take a photo in certain locations it will never develop properly. And the weather is very unpredictable it's like it has a mind of its own. Some very creepy stories coming from hikers say that they actually thought that they were being followed by fog. And when they would stop to rest so would the fog. It would never actually catch up with them. And this really freaked these hikers out as it just didn't seem natural.
There are also many reports of hikers being found like they were possessed, just completely dazed and confused. And in a lot of these cases they were only hiking for a couple of hours. Even the most experienced guides have been known to get lost for days. And they thought that they knew every inch of this place. Then of course we have a lot of UFO activity here. Strange lights are constantly being seen in the skies above this mountain making some believe that this location is home to an alien base. One of the most creepiest tales at least to me is some people have reported seeing twisted branches on trees that look exactly like human faces. And they say that these faces actually tried to talk them. But in a very low whisper and in some sort of unknown language. Then there have been people who claim that they have seen rivers turn blood-red right in front of their eyes. And these are the same rivers where it's believed that mermaids live. And we have talked about this before but I will briefly talk about this case again for those who have not seen that video. It is said that these mermaids do kill people who try to cross or get to close to these rivers. One of the most famous cases happened when the government decided to build 2 dams. And it was reported by the workers from both of these dams that they had seen these mermaids trying to tear them down. And some of these workers even went missing, they were never seen or heard from again. And this case got very famous because there were just so many sightings coming from credible people. So these mermaids or whatever they were did not want these dam's to be built. So the government called in the elders to protect the workers and eventually these 2 dams did get built. But the police did absolutely nothing because they too were afraid to get to close to the water because they also believed in these evil mermaids.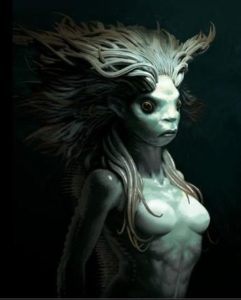 Now most would think that this place would be famous for the mermaid sightings or the mysterious weather or the branches that look like human faces that try to talk to you. Or maybe the strange lights that are constantly seen hovering over this mountain. But no this location is mostly famous for its mysterious disappearances. In 1981 two young teenage daughters of a former government official went to this mountain to go hiking and they vanished without a trace. So a massive air and ground search was launched. And after weeks and weeks of searching not one single clue was ever found. Not one single piece of evidence was ever turned up and still to this day this case still remains unsolved. Then a few years later a 12-year-old named Robert who was on a field trip wandered off all by himself. And he too was never seen again. His teacher was so upset by this that he took his own life about a year later. Another famous case happened in 2014 when a 31-year-old man was hiking with his wife when all a sudden he just vanished, one second he was there and the next he was gone. And after weeks of constant searching they found nothing, just like the others. Usually when people disappear something eventually turns up, bones, clothes, a confession, something but not in this place. These people really do just completely vanish off the face of this earth. And that is why one of this mountains nicknames is the mountain that swallows people.
Now this next case is probably the most strangest of all. In the 1980s a senior government official along with some soldiers went missing for 4 days. They said that they could see and hear other people but they could not talk or engage with them in any way. It was as if they were invisible. They were not hungry, they were not thirsty, they were not tired. But they were very confused and they knew that they needed help. But something was different about this search party, the locals gathered the elders. And these elders made a blood sacrifice to appease these spirits. And not to long after this sacrifice they were found very dazed and confused stumbling around this mountain. And what they said really shocked me, about how they could see and hear other people, but they couldn't engage with them in any way. Like they were completely invisible. So did they enter into another dimension or another plain of existence. I mean this is an amazing paranormal case considering all these soldiers confirmed this. So is this what happens to these people who vanish on this mountain. Do the enter some sort of spirit realm. The elders believe that all these people who have vanished here never to be seen again must have done something to make these spirits angry, they did not follow the rules of the mountain.
Until next time this is paranormal junkie. Make sure to hit that subscribe button and stay tuned!