In my last video we talked about how many UFO sightings there have been recently. And it isn't just UFO sightings there has also been a lot of mysterious boom sounds being heard throughout the United States as well. And this mysterious boom phenomena has been going on for years but lately just like the UFO sightings it does appear to be escalating. Last week in Pennsylvania residents in several towns woke up in the middle of the night to loud booms and they were terrified, they thought that something nearby had exploded. But after searching nobody could find out what had caused this extremely loud boom sound, and there is still no official explanation. One resident told a local news station "That without an official explanation most people are left to guess wildly as to what the source of these booms might be. Nobody can figure out what it is." Some believe that it could have been just kids lighting off M80's or some kind of firework. But most people who heard this loud boom disagree with that theory because the noise that they heard was just way too powerful. Then the exact same thing happened in New Hampshire on April 23rd when a mysterious loud boom was heard. And it was so loud that it pretty much woke up the whole town. One resident stated that he was in bed when he heard the sound, and when he looked out his window he expected to see something on fire, but there was nothing. So he decided to get into his truck to see if he could find the source but he never could. And the police were getting bombarded with phone calls from concerned citizens, but they had no explanation for them. Which made everybody in this area a little freaked out.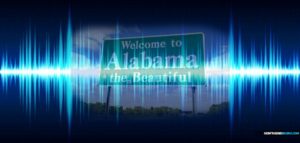 Then another case happened just a couple of days ago in Washington. Now I have been hearing about these mysterious booms ever since the 90's but they do seem to be escalating over the years. According to the dailymail.com last year alone there was 64 cases. One of the most famous cases happened when people all across Alabama started to hear these loud sounds. And these noises were so loud that it actually shook houses. And because of all these reports and scared people even NASA investigated this, but in the end even they couldn't explain it. And since these booms are becoming so much more frequent there is now a nickname for them "The Bama Boom". Which I personally don't think that is a very good nickname, I prefer the mysterious boom! But to each their own. Now it's not just America, these sounds are heard all throughout the world, and it's not just loud booms. There was one case in Canada a couple of years ago when workers were working in the middle of nowhere when all a sudden they started to hear this extremely loud scraping sound coming from the sky. And it was so loud and just so bizarre that some of these men were a little scared, to them it was like the earth was scraping into something.
Then not to long after this case there was another one that also happened in Canada and thankfully a witnesses to this strange event Kimberly also recorded it. And this video went viral not to long after. And she stated in the description that this was the 2nd time she had heard this extreme loud scrapping sound and it seemed to be coming from the sky. Now when I first watched this video a couple of years ago I was thinking that there has to be some sort of construction work close by but she and all the other witnesses who heard this sound claimed that there wasn't. And I now believe them because I have watched dozens of other similar videos and it's the exact same sound. Making this a very creepy phenomena.
Now here is a good video of the boom sound.
Then we also have the phenomena of the trumpet sounds that are heard almost as frequently as the mysterious booms.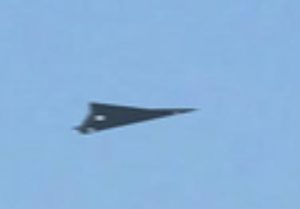 Now most people believe that these booms are from top-secret military aircraft and that could be true. But after watching a lot of these videos where these witnesses were lucky enough to record theses sounds it appears to me to stop to fast to be an aircraft. Usually when people here sonic booms the sound slowly dissipates over time, it doesn't just stop. Making me question the top-secret aircraft theory. And also many believe that whatever is causing these mysterious and extremely loud booms is also causing the scraping, the hums and the trumpet noises. Making everybody in the paranormal community scratch their head and wonder, well what the heck is causing this, and as of yet nobody can solve it. Now I will be keeping a close eye on this phenomena and if I discover or come across anything new I will let you guys know.
Until next time this is Paranormal Junkie. Make sure to hit that subscribe button and stay tuned!