We have another triangle to cover today! I really can't believe how many mysterious triangles we have on this earth. One day I would really like to cover a mysterious circle, or a square or maybe even a triangle that does positive things instead of negative ones. And I wouldn't be surprised if one day I came across a phenomena like that, as this earth never ceases to amaze me. Now in Nevada there is another triangle known as the Nevada triangle. And this location is very famous for mysterious disappearances, mainly aircraft. And this place kind of reminds me of Crater Lake from one of my previous videos. Many experts believe that not hundreds, but thousands of planes have crashed within this region and many of these aircraft and pilots just mysteriously vanished right off the face of this earth. And still to this very day, in most of these cases not one trace of them has ever been found. Now that's a heck of a lot of disappearing pilots, crew members and planes. One of the most famous of these cases happened when a billionaire, aviator, and adventurer Steve Fossett went missing within the Nevada triangle. Mr. Fossett was very famous for aviation and he had broken over 100 records within his lifetime. Mainly non stop type of flights, such as he was the first person to fly solo around the world in a balloon. So he was a very experienced aviator.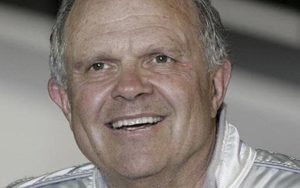 And on September 3, 2007, Fossett decided to go for a nice, real quick flight all by himself within the Nevada triangle. And no one questioned this as he was a world famous pilot and the conditions were near perfect. But Fossett, never returned and one of the biggest search parties ever assembled went looking for him. And they searched the desert for months, but they couldn't find any trace of Fossett. They even hired physics hoping that they would finally be able to shed some light on what happened to him. But in the end there was nothing, it's as if he had just vanished right into thin air. Now some believed that Fossett, being the eccentric billionaire he was just decided to disappear for a little while, you know to get away from it all, or he faked his own death. But many disagreed with those theory's. Then, on September 29, 2008, a hiker found some of Fossett's belongings within the Nevada triangle. And on October 1st a new search party was launched and this search party did find Fossett's plane and 2 human bones close by. And after DNA analysis they concluded that these bones did in fact belong to Mr. Fossett. So it would seem that this case was finally solved, or was it? Now after they inspected the plane piece by piece they didn't find any signs of equipment failure. So experts believed that Mr. Fossett must have got caught in a 400mph downdraft. And that could very well be the case, and that could also explain many of these airplane crashes that have happened within the Nevada triangle.
But that still doesn't explain why, out of all these planes that have just vanished there was never any Mayday's or any calls for help whatsoever. And some members of the search party did say that they explored that area were Mr. Fossett's plane was found very carefully. It's as if the plane just magically appeared there. And that does remind me of some of these vanishings that we have been talking about lately where body's have been found months later in locations that were searched very well. Now it is believed that there has been over 2,000 planes that have crashed within this region. And this huge search party that lasted for months did find a couple of these planes, but not nearly as many as they should have. Now to me it would seem that it shouldn't be that hard to find a crashed plane within this area. As it's all flat and perfectly viewable from the sky, but I could be wrong. Another very interesting case happened when an Army fighter pilot had to eject from his plane as he and his squadron got lost within the Nevada triangle, how they could get lost I have no idea. But as the pilot was parachuting down he saw exactly where his plane crashed. But he and the army could never find it again. Now going back to Mr. Fossett some believe that he had flown to close to area 51, so the government had no choice and they shot him down. And a couple of months later they put his plane back in the desert, and the government made it look like an accident. But many don't by that theory. But it is interesting how area 51 is right in the middle of the Nevada triangle, are they somehow involved with all these plane crashes and disappearances. Or is something else at work here.
Now this location, just like all the other mysterious locations throughout the world there is a heck of a lot of UFO sightings, making many believe that aliens are to blame. Some believe that the Nevada triangle possess some sort of vortex. And this vortex is responsible for all these crashes, disappearances and weird anomalies. And once you fly into it you are never seen again. Now whatever the case maybe there is something very unusual going on here as how can so many planes and pilots just vanish like that. And I do hope that out government, the United States government aren't the ones to blame. And hopefully pilots will learn to avoid flying over this region as nobody knows when the Nevada triangle will strike again!
Until next time this is paranormal junkie! Make sure to hit that subscribe button and stay tuned!